Paint Splash, 2014
Archival Pigment Print (Giclée)
1/160, f/11, ISO 100, M
Disregarded Joy, 2016
Archival Pigment Print (Giclée)
Photoshop Manipulation
This project was a journey of merging past and present artistic experiences. An attempt to show the value of technological knowledge and merge it with a concept. I learned much of my technical knowledge during the first two years of undergraduate school. A credit I openly give to the phenomenal two-year community college, Ivy Tech, located in Columbus, IN. The staff teaches the importance of community and treats its students as colleagues. They give each student the opportunity to become whatever they choose via professional development and objective criticism. Without my time in the Fine Arts and Design program I might have never pursued my four year degree, nor would I have felt I was worth pursuing photography professionally. Obviously, this appreciation runs deep. An appreciation worth defending and a joy not to be disregarded.
Captive Articulation, 2013
Archival Pigment Print (Giclée)
1/125, f/8, ISO 100, M

Hidden emotion. Hidden voice. How can we say we know someone without having seen what they see and without having felt what they've felt? How do we ever know what someone is capable of if we never look beyond ourselves?
LeAnne West, 2014
Archival Pigment Print (Giclée)
1/60, f/8, ISO 400, M
Emily, 2015
Archival Pigment Print (Giclée)
1/125, f/11, ISO 100, M
Form in Florence, 2015
Archival Pigment Print (Giclée)
1 second, f/5.6, ISO 800, M
Hajer, 2015
Archival Pigment Print (Giclée)
1/160, f/5.6, ISO 100 M
A lovely lady. Strong and true.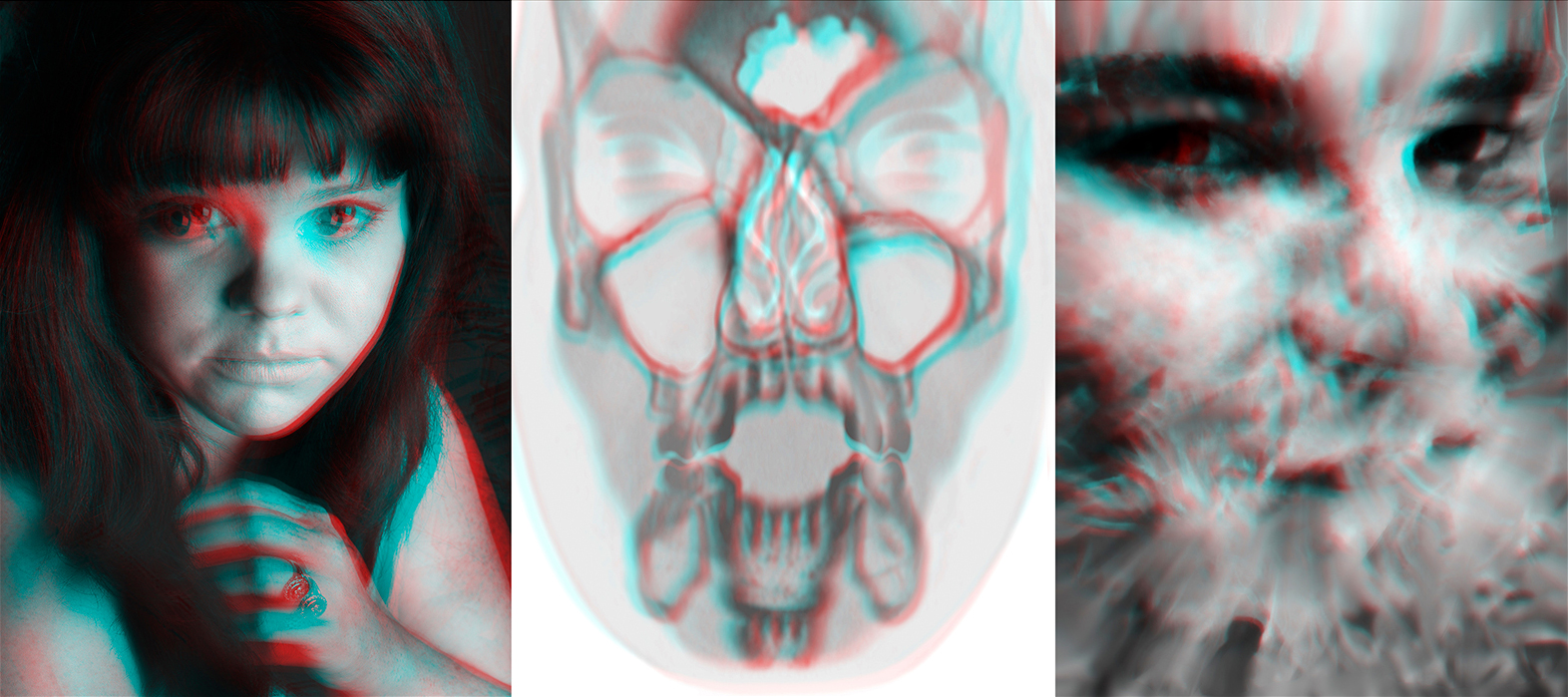 He Literally Broke My Face, 2016
Archival Pigment Print (Giclée)
Photoshop Manipulation

The core of physicality, emotions, and truth are all on the mend. A practice in 3D visuals.
Speaking Allegorically, 2015
Archival Pigment Print (Giclée)
3 seconds, f/5.6, ISO 400, M

Our children are busier than we could have ever imagined at their age. When do children have time to be children? How do we handle this as parents? Photograph inspired by "The Scream," a painting by Edvard Munch.
As I Am, 2016
Archival Pigment Print (Giclée)
Samsung S6 Edge/Photoshop Manipulation
An ode to the Jekyll and Hyde within. Photographed via cell phone, merged in Photoshop.
Lillyah Grace, 2016
Archival Pigment Print (Giclée)
1/125, f/5.6, ISO 800, M

A revelation of forte.
Natural Revelation, 2013
1/125, f/8, ISO 100, M
A combination of cold and warmth, flesh and earth merge together to create this textured portrait. A practice of blending modes. Photographed in studio using strobes as well as outdoors using natural light.
Insurgence, 2014
Archival Pigment Print (Giclée)
1/125, f/11, ISO 100, M
Cache, 2014
Archival Pigment Print (Giclée)
3 seconds, f/5.6, ISO 200, M

verb: store away in hiding or for future use.
Dancing in Venice, 2015
This lovely couple dancing so gracefully on the streets of Venice, Italy one summer night. They pulled away and then came together so gently, yet so quickly, and so passionately, yet so sweetly onlookers would have been labeled fools had they looked away.
OxyMoron, 2016
Archival Pigment Print (Giclée)
Photoshop Manipulation
Two roads diverged in a yellow wood
and sorry I could not travel both
And be one traveller, long I stood
and looked down one as far as I could
to where it bent in the undergrowth;
Then took the other, as just as fair,
and having perhaps the better claim
because it was grassy and wanted wear;
though as for that, the passing there
had worn them really about the same,
And both that morning equally lay
in leaves no feet had trodden black.
Oh, I kept the first for another day!
Yet knowing how way leads on to way,
I doubted if I should ever come back.
I shall be telling this with a sigh
Somewhere ages and ages hence:
Two roads diverged in a wood, and I --
I took the one less travelled by,
and that has made all the difference
ROBERT FROST
Couleur, 2015

Accomplished without a tripod using a long exposure and shutter drag.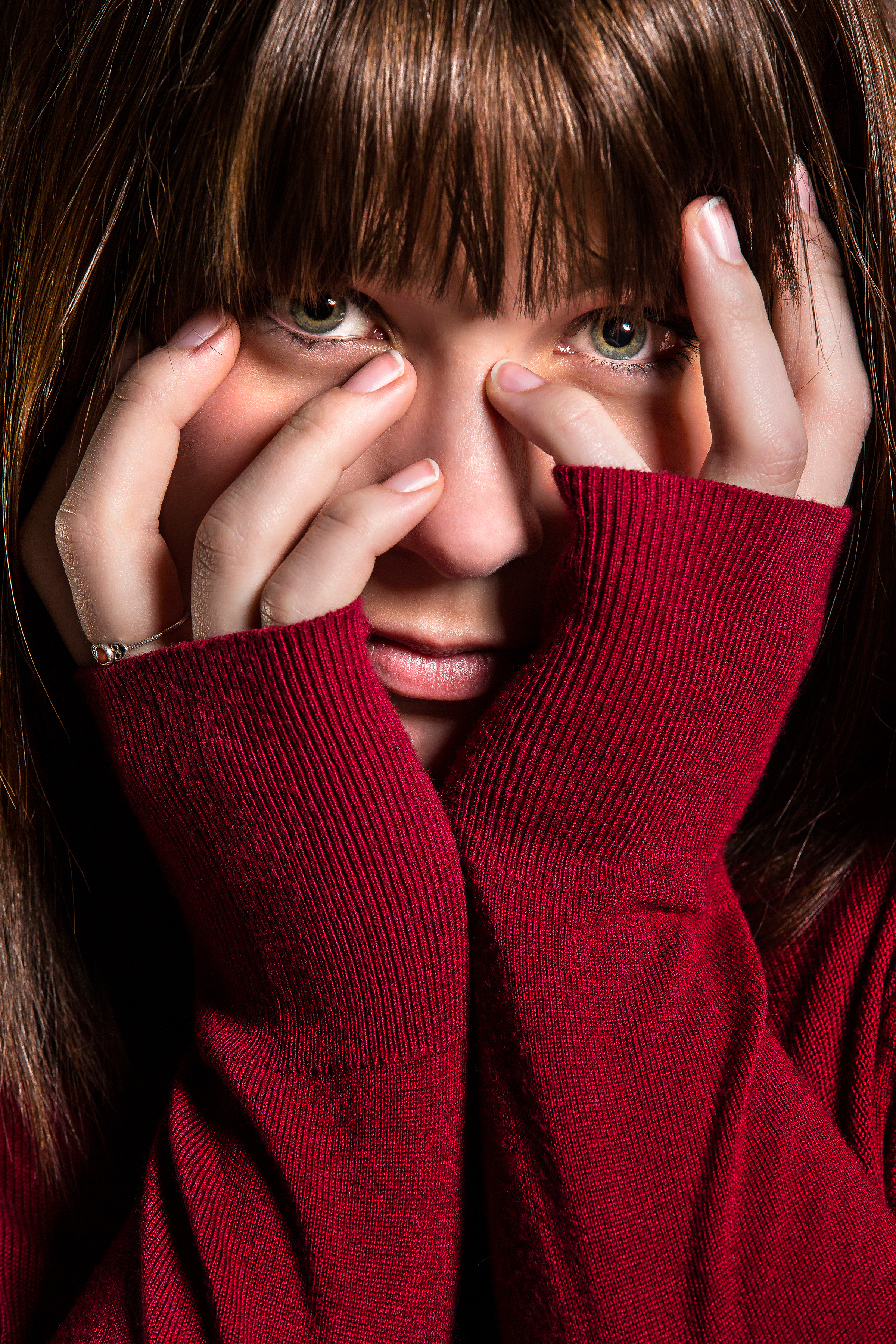 Cait, 2015
Archival Pigment Print (Giclée)
1/125, f/11, ISO 100, M
A revelation of beauty.
Red, 2015

A handheld technique and shutter drag was used to create a subtle portrait of a boy in red. Location: Nashville, TN.
These Boots, 2015
I am captivated by people passing by on busy streets. Who are they, where are they going, where are they coming from? These kind of existential questions cause me to giggle because they are so unrealistic in their quest to be resolved. Location: Nashville, TN.
Value of A Dollar, 2015
While walking along a narrow sidewalk in Italy my comrade and I discovered this amazing wall of fake U.S. dollar bills. Stamped on each dollar said THE WEALTHY *****TOP 2-20%*****. I became enamored with the wall of bills which were crumbling from age. As the bills lightly blew against the wall I noticed a few of them scattered on the ground. The irony of the half submerged fake dollar bill meant to express value and a strong message yet left floating beside muck and an old cigarette butt was riveting.
Altoid Smalls, 2013

A practice in Photoshop manipulation. A combination of a photographed tangible object and nothing made into something.
Look & Look, 2015
Archival Pigment Print (Giclée)
Projection
We live in a sexualized society. It clashes against my faith. It nags at the moral fiber of my being. It's hard to ignore. It has no bearing on who I am or how I am. It's a voice that I am told I am not allowed to ignore or something is wrong with me. I am wrong unless I am a certain way publicly: a message being screamed from both sides. Don't you see? Why can't you see? Would you look at the world differently if you were shown in a way that would allow you to see? Or, would you look away and continue to only see what you choose?
Indiana Visitor, 2015
What a magnificent experience this arctic visitor gave me! This snowy owl braved the life threatening southern Indiana air during the winter of 2015. I spent days following the great bird through the fields. After reporting the snowy owl to a local wildlife center, two professional wildlife photographers joined me and documented the birds visit. What a fun adventure!
The Manure Hole, 2015
Archival Pigment Print (Giclée)
Chromogenic Film Process
Sometimes the crap just needs to be revealed: this project gave me the freedom to understand the need and desire for concept. A humorous gift that I will never again take for granted. Art critiques can become stuffy and thoroughly subjective leading to boredom and the desire to pull one's hair out; however, there are moments during critique where revelations of truth become so clear one just wants to shout for joy! I experienced both during art school critiques. Prior to this revelation the stuffy content became so subjective I couldn't breathe! During a meeting with one of my favorite professors I just burst out with this idea to photograph a pile of poop and call it Herron, this professor's reply was, "Do it!". So here it is! After sitting through the critique of this piece where the viewers did not know what they were critiquing, and hearing the work being compared to a Jackson Pollack, I felt as though there was a choir singing in my head. I felt free of the weight of subjective criticism. I realized it didn't matter! This was the first project where I began to create for the joy of it! Granted this lead to several months of isolating myself, removing myself from school projects, floundering around, and trying to rediscover myself as an artist (a story for another time), never-the-less that moment is one of the most liberating of my academic and art career!
Discovering the Colored Pencil, 2015

Recreating a no color live visual with color value using colored pencils and imagination.